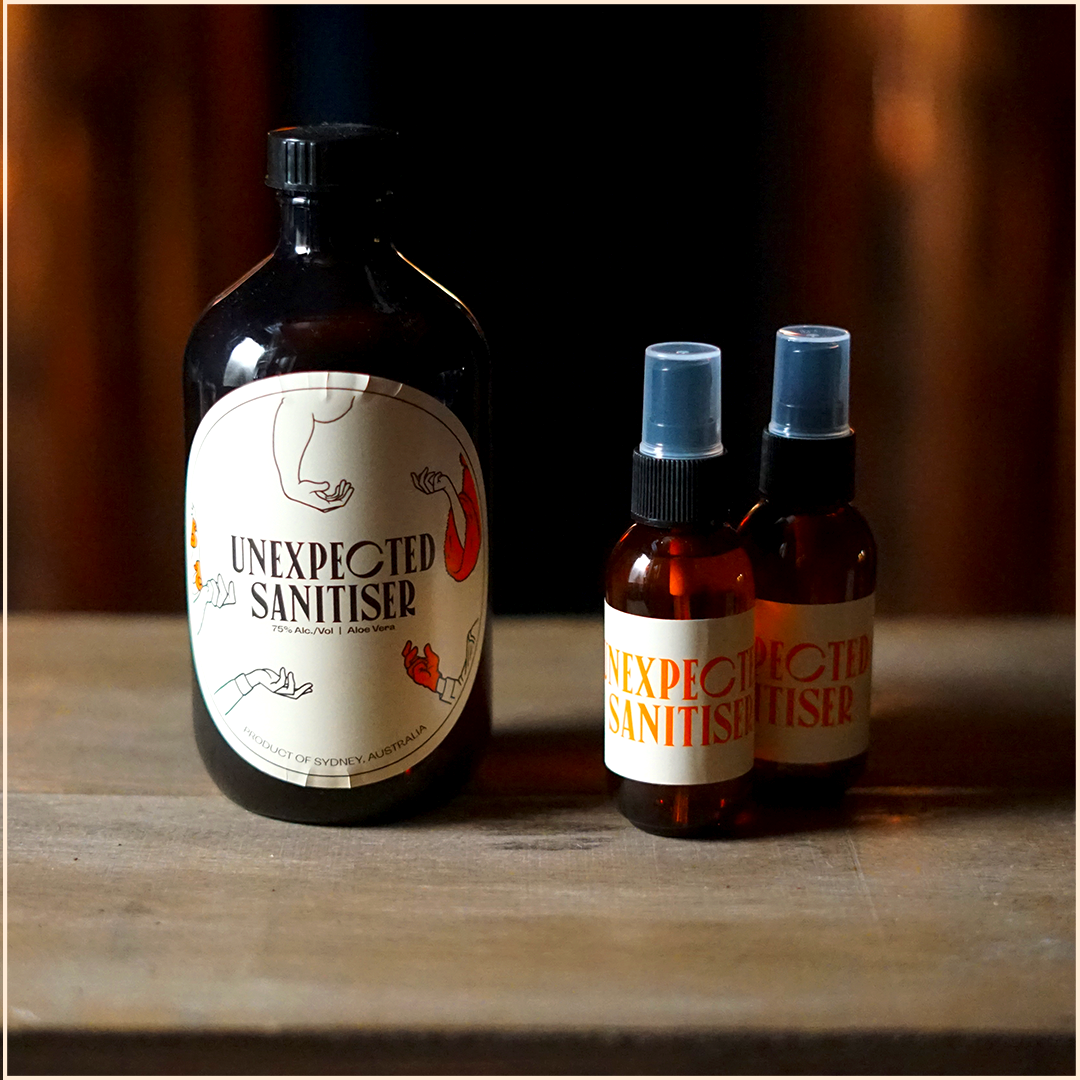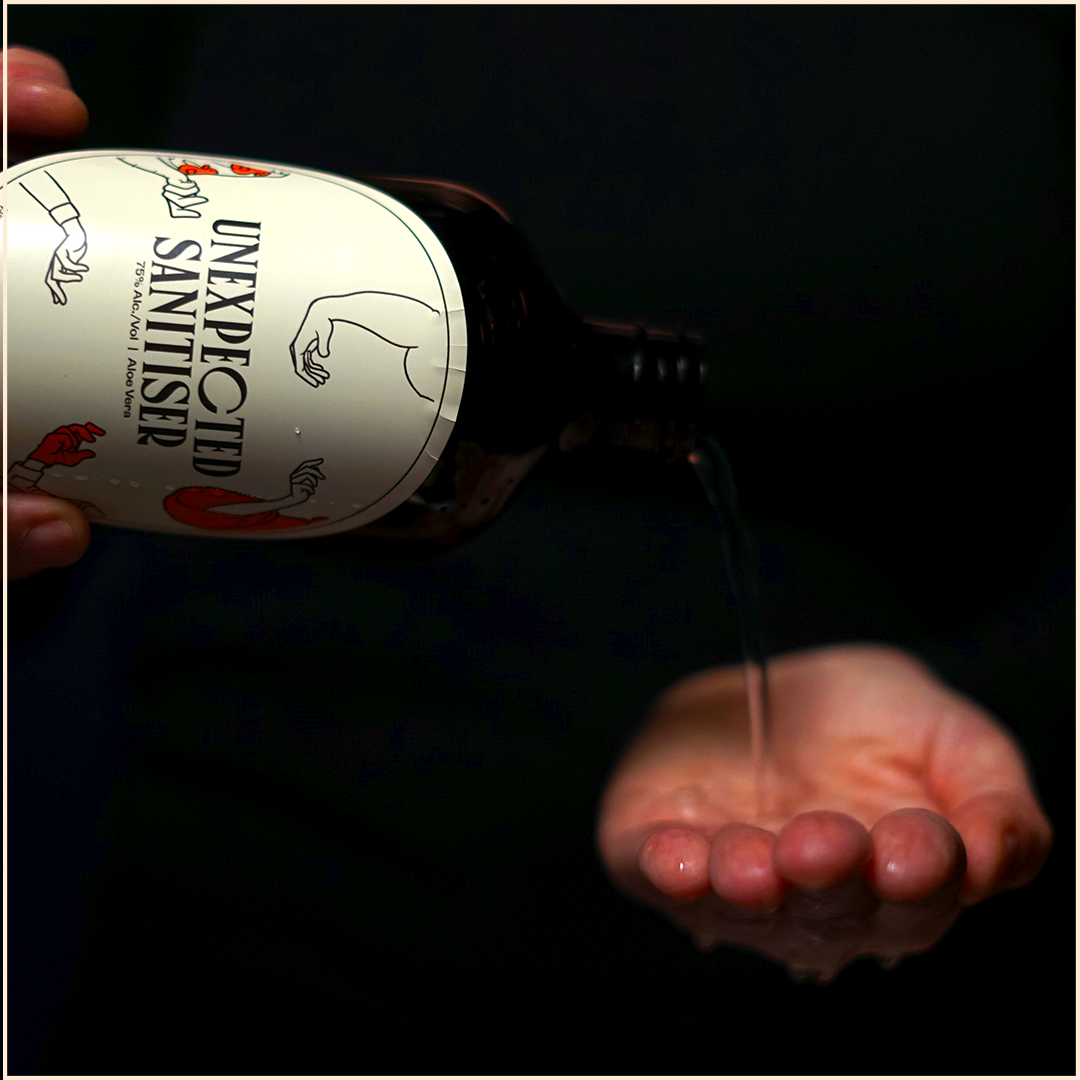 Unexpected Sanitiser Pocket Pack
$19
Keep your family & friends safe with a convenient pack of our 500ml Hand Sanitiser with two hand sprays (liquid consistency) – naturally moisturising.
Not quite the product we were expecting to produce at Unexpected Guest Gin. But we knew we needed to manufacture something in this time of desperate need. Because as the world becomes a little more unexpected everyday, our response can be too.
Made with good hygiene in mind, this liquid sanitiser is designed with a concentrated alcohol formula to eliminate 99.9% of bacteria. This is a consumer grade product with 75% ABV derived from natural sources of lavender and aloe vera based on World Health Organisation guidelines.
Our aloe vera-based Hand Sanitiser comes in a handy pack with a 500ml refill bottle and two travel hand sprays - so you can face the unexpected without the worry of upsetting your skin.
Made in the best spirit at Unexpected Guest distillery in Sydney, Australia.
1 x 500ml Refill Bottle & 2 x 50ml Hand Spray
---
Product of Sydney, Australia
---
75% Alc./Vol
---
25% Aloe Vera/Vol to help leave your hands feeling smooth and nourished
---
Lavender Essential Oil
---
Liquid Alcohol Based Sanitiser made to World Health Organisation guidelines
---
Ingredients: Ethanol (NSW Wheat Spirit), Fragrance (Natural Botanical Distillates), Glycerol, Hydrogen Peroxide, Aloe Vera, Lavender Essential Oil